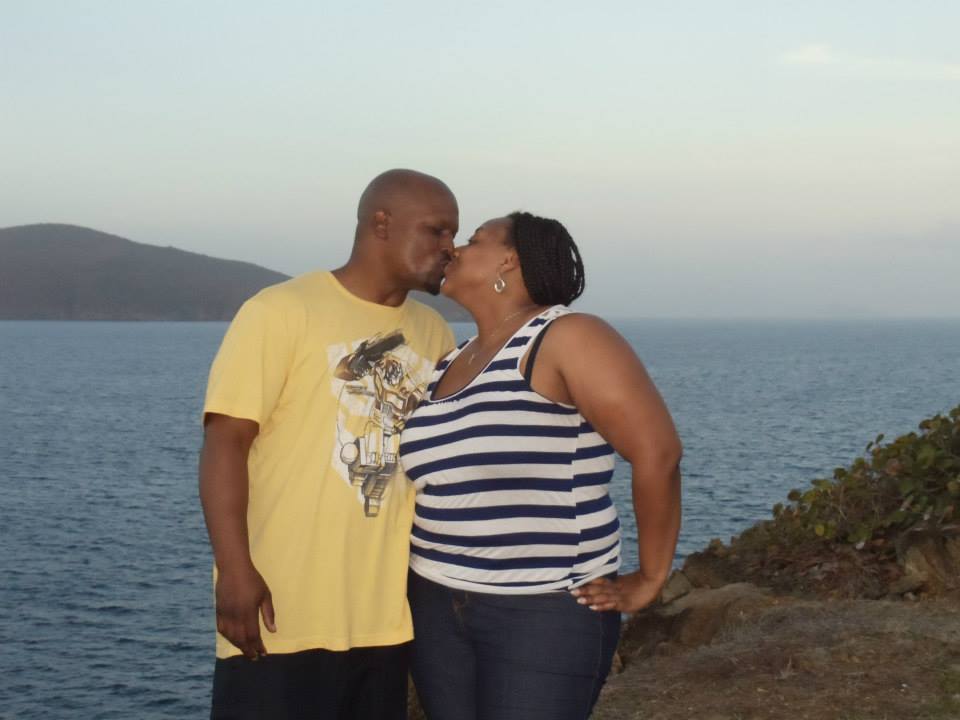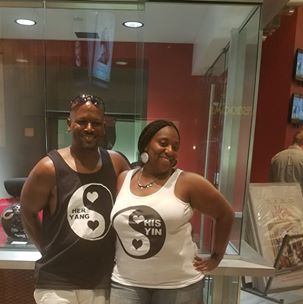 It's hard to believe how much time has gone by. I was a tech guy at Furman L. Templeton and I met a new teacher named Ms. Oliver. She was younger than me but like many of the new teachers that year she was new to teaching. Every year a group of us would get together after the first two weeks of school to pick who would quit by what point in the year. Every year at least one teacher would tap out by week three. It was clear to all of us that Ms. Oliver was not to be bet against. She was quiet but had a hard edge that showed she could hold up to season 1 of 'The Wire'. Many years later after a tough shoulder surgery and recovery we reconnected on Facebook. We found out that we had a lot in common; including "practice" (more about that later). We would talk on the phone for hours and compete at making each other laugh because we are big fans of comedy. Laughs turned to love and now we are committing to making each other laugh and sharing our love together for life.

– Christopher's Story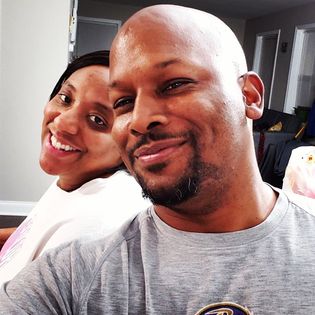 There I was, a naive fresh out of college educator that had no idea what I was doing. I only knew two people in the entire building, but you all know that I'm very outgoing so that changed quickly lol. A few weeks went by and I began getting to know more people in the building and here comes this guy that held our professional developments. I thought he was attractive but I wasn't pursuing. We began to talk occasionally and I found out that he was a pretty cool guy. He left the job after a couple of years and we lost contact. Then we found each other on FB about 5 years later...and here we are!! Funny how things work out and change lives forever. I am so grateful and blessed that Chris is in my life. He is my baby baby and I can't wait to become his wife!!

– Melanie's Story
Sharita

Matron of Honor

A longgggg time ago, we met through mutual associates, became friends, and then life allowed us to become sisters. We are each other's shadows, protectors, and comfort zones. Where one was, the other wasn't far away and that will never change.

I am overjoyed that this lifetime has finally aligned you with someone whose soul is as beautiful as you are. Someone who can love you the way that you love others and someone who can give you peace and joy when you have given all you have to the world. I'm grateful to be a part of this journey and your wedding day!

Love your best friend and sister,

Rita

Tammy

Maid of Honor

I've been knowing Melanie since she was 13 years old. We met through her mom, Barbara, whom I used to work with. Even at that young age she was very sweet with a big heart. She is loyal to a fault, and we have always been each other's confidants / ride or die chics!

I was so elated when my brother Chris entrusted me with the secret that he was going to propose. To be a part of the surprise proposal, and to also be the maid of honor for my favorite couple's wedding journey, fills my heart with joy. Chris and Melanie are truly the perfect match for one another.


Melanie is more than just my best friend, my sis from another miss. She's my family for life! I love you to pieces!!!

Alexa

Heeeeeey, I'm Lex, Melanie's little sister. Mel is more like a second mom to me. Everywhere my sister went, I was right there with her. Having a sister and best friend is amazing; A bond that can never be broken. Chris and Mel were literally made for each other lol. They are the epitome of what an amazing relationship should look and feel like. I am so happy for you two and I can't wait to share this special day with you and all of our family and friends. I love you guys to the moon and back!

Kayla

Hey y'all!! I'm Kayla. I've been knowing Melanie my entire life. She is my FAVORITE cousin. I love her beyond the moon. She has a heart that is made of gold, And Chris is such a lucky guy. I'm SO excited to be a part of their union, I cry every time I think about it! Seriously. They were made for each other and I'm so happy they are happy!! Jamaica will never be the same after this reception is over. ❤️

India

Hey everyone. I met Mel back in high school (1993). We clicked instantly. She is like a sister to me. I love her so much. We grew up around the Patterson Park and Chase neighborhood, never a dull moment and very interesting LOL. We lost contact for a few years because I moved but Mel found me and it made my heart smile. We have been inseparable ever since. I do NOT play about my friend. I love her and Chris together and can't wait to celebrate their union. Can you say litty reception!

Tashira

OK, where do I start!?! I'm Tashira, Melanie has been my Sister since I was able to walk. Wow, if Biddle St. could talk. So many great memories we share,from weekly routine trip downtown to take pictures & hanging out at "Crazy Johns", to detouring though separate paths, came back full circle picking up right where we left off. Not to mention being pregnant together and having our babies a couple months apart. She'll always be my Sister that I can talk to about anything and will have my back without question. Loyalty has always been natural to us. For those that know me, know I don't play about mine.
I'm so excited for this Union... me bonding with Chris came naturally, so I knew he was definitely the one. I didn't have to go into FBI/CIA mode with him. The love that they share is so natural. He's my brother and I appreciate the love and the joy that he gives my Sister and nephew. He's definitely part of a rare breed. Thank you guys, for choosing me to be a part of THE BIG DAY!!Love you'll FOREVER!

Anika

Hey there!!!!

Melanie and I go back 20 years and it all started at Mars Supermarket. We bonded while ringing up groceries, lol. On a serious note, Melanie is the one of the sweetest people I know and literally the life of every party. If you have been to anything hosted by Mel, you know what I mean.

I am so happy that Melanie and Christopher found their way back to each other. They are my favorite couple!!!! They are definitely meant to be and I cant wait to participate in uniting these two as one.

Kalamis

My name is Kalamis, but if you met me through Melanie I'm just "Chick" ☺️ lol... Melanie, Chris and I have a bond like no other.
I've known Melanie since 1999. We both took classes at Morgan State University where we obtained our Bachelors in Elementary Education. Up to this day we don't know when or how we started talking but who cares, you can't stop faith... I will forever be her "Chick" and she will forever be mine!!
As for Chris, our bond started at Furman L Templeton in 2004. I remember it like it was yesterday, his daily visits to my classroom to check on me meant the world. He took me under his wings and made sure that Andre H. and I were both still breathing everyday (inside joke). And to this day he still has my back.
This union is like no other!! Melanie and Chris you two are family to me!!! I love you all to the moon and back times forever and about three days!!! I wish you two endless blessings and countless memories in the years ahead!!! Love you both (always and forever).
Lenny

Best Man

William

Tyrone

What's Good Family. I met Christopher when I began dating his cousin Donielle, my now wife. From the get go, he and I clicked. He has become one of my best friends and family member as we are similar in a lot ways as we do not play about our loved ones. Seeing Mel and Chris interact let's people know "Black Love" does exist and it's a beautiful thing. I'm honored and excited to be apart of their "BIG" day.

Jason

Justice

James

Kendall

Uzoma